Embodied Consciousness Immersion
October 13

-

October 18

,
Kreutch Theatre – University of California, Berkeley, CA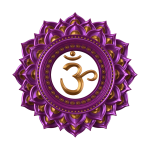 Retreat
This groundbreaking 6-day workshop brings together a diverse group of teachers to integrate somatics, meditation, yoga, psychology, spiritual activism, as we explore what it is to be consciousness in a human body. The gifted and brilliant faculty includes thought-leader Michael Beckwith, somatics innovator Bonnie Bainbridge Cohen, Judith Blackstone, psychologist and author of The Realization Process, Embodied Flow Founders Tara Judelle and Scott Lyon, activist- psychologist Dr Rai Johnson, Zen teacher Angel Kyodo Williams, kirtan singer CC White, and Sally herself.
Designed for health practitioners, yogis, psychotherapists and anyone drawn to explore the extraordinary truth of the conscious human body, this promises to be one of the most exciting programs I've ever been part of.
Download an informational flyer or click here for more details.