Surfing Reality: Meditation, Shakti, and the Transformative Power of the Sacred Feminine
August 9

-

August 14

,
Kripalu Center for Yoga & Health, Stockbridge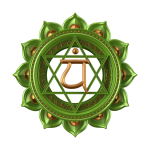 Talk/Workshop
The secret of transformative meditation practice is your relationship with your own energy body. In this 5-day practice retreat, we'll activate the enlightened energy that each of us has within, and allow it to expand through joyful, dynamic, and experimental practice. Harnessing the wisdom of the tantric Shakta traditions, Sally will help you explore meditations for bringing Goddess energy online in your life and practice. Sally will share insights on sacred energy based on the Stanzas on Vibration (Spanda Karikas), a revolutionary approach to embodied meditation practice. We'll engage the body through yoga, the heart through mantra and visualization, and the spirit through radical inquiry and depth meditation.  Sally's approach to meditation can profoundly deepen your sitting practice, and your relationship with yourself, body, heart, and spirit.
Registration will be through Kripalu's website.