A 5-Night Retreat with Sally Kempton
& Special Guest Elizabeth Rossa
Sunday, May 24 to Friday, May 29, 2020
Mount Madonna Retreat Center, Watsonville, CA
Our spring 2020 Meditation and Practice Retreat has become a beloved tradition…our chance to re-set our practice, spend profound time with ourselves, and enjoy conversations unlike any other.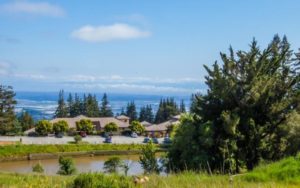 This year's retreat is happening in 2020—a year that has long been considered a potential turning point. We are already in the midst of powerful changes. There is every reason to believe they will accelerate in 2020.
That's just one reason why retreat practice is so important. First, because we need ways to metabolize the impact of the shifts happening in culture and politics. But also because we ourselves can powerfully impact the environment and the culture—sometimes without leaving our room! In times of radical change, two things above all are important: our internal practice and our willingness to look deeply at our own light and shadow.
The Mount Madonna Retreat will focus intensely on deepening our approach to sadhana—our active practice of living an awakened life.  We'll meditate a lot. We'll also do goddess practice, philosophical inquiry, yoga, and breathwork.  And along with all that, we'll be examining three of the core qualities of the enlightened heart. We'll deeply explore the practice and process of surrender. We'll unpack what it means to each one of us to hold purity of outlook. And we'll look into the significance of accepting and working with the shadow in ourselves—and others.  All this is part of making our sadhana not just what we do on the mat, but what we create through our words and actions.
Sadhana is something we do with every part of us. Our minds, our hearts, our bodies, and above all the powers within our own energy field. To live an awakened life, we need regular opportunities to reset our intentions and our awareness. Meditation, inquiry, invoking higher powers, spiritual conversation—all these are part of it. And all these are the gifts we give ourselves in retreat.
The retreat is open to long time students as well as less experienced practitioners who want to immerse themselves in retreat practice. It will include periods of silence, on-going self-inquiry, personal and group discussion on what it means to deepen meditation, mutual meditation practices with a partner, active and meditation-focused asana practice, and several short and long (45 minutes to one hour) sessions of meditation each day.
Sally will present a wealth of material, including her most recent work on meditation as a practice and as a way of life, based on the teachings of both Kashmir Shaivism and the non-dual Shakta tradition. Together you will:
explore with complete openness what a long-term meditation practice entails, and create processes for self-assessment that can help us realize the impact of our practice;
discover how to do self-inquiry into your practice, and determine which forms of meditation to be practicing at particular times;
hold space for genuine recognition of our own temperament, and therefore the work that needs to happen emotionally and ethically for our full wholeness to emerge.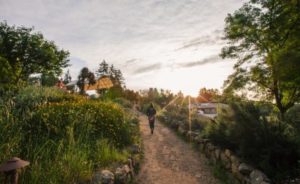 In addition, we'll challenge some of the myths around meditation. We will practice intensely and deeply, exploring and examining several powerful approaches to meditation, including Eastern and Western heart-based practice, Vedantic and Tantric Awareness practices, body-based meditations, visual and subtle body practice (including deity practice and devotional practices), active meditation, and of course, mantra practice.
Along with a lot of deep practice of different types of meditation (including active, moving meditation, and meditation for insight and creativity), we will emphasize three things.
First, deeply exploring the stages and processes of meditation-based sadhana, through experiential practices as well as lectures and discussions.
Second, exploring how meditation and non-dual philosophy combine with intelligent and careful shadow work to allow us to keep going deeper into the self.
Third, satsang—that is, communicating your own experiences and issues in meditation in small groups, and opening past blocks into a truly sustainable and creative practice.
Sally is excited about this retreat. She believes that it will create a foundation for each of you to go deeper in your personal practice.
Cost & Accommodations
The cost of the retreat*, which also includes three meals a day, is based on the level of accommodations you choose. Early registration is recommended for your choice of accommodations, especially if you prefer a private room and bath. All accommodations are on a first come/first serve basis. We do try to allocate by gender and other needs, so please email us if you special considerations and we will try to accommodate.
Please note that the campgrounds/cabins are a 5-10 minute walk from the central area. If you do not have a vehicle, and cannot hand-carry your equipment, we ask that you request indoor housing. The Oaks Cabins can each house two people and have electricity and heat, but no plumbing. A separate bathhouse with private flush toilets and shower rooms is nearby.
$2300 per person for a single-occupancy room with private bath
$2100 per person for a single-occupancy room/cabin with shared bath
$2100 per person for a double-occupancy room with private bath
$1900 per person for a double-occupancy room/cabin with shared bath
$1800 per person for a triple-occupancy room with shared bath**
$1600 per person for tent camping/RV Van***
$1500 per person for commuters
*Prices are per person and do not include airfare or transportation.
**Triple-occupancy rate is available, but if we do not have enough requests you may be charged double-occupancy rate.
***RV maximum length is 24 feet and there are no hookups.
Payment Policy: A $300 deposit per person is required to reserve your space. The remaining payment balance is due April 24, 2020.
If you cancel before April 24 we will refund all but $150 of your deposit or balance paid in full. If you cancel after April 24 AND after paying the balance in full, and we can fill your place, we will refund everything minus $150. If we cannot fill your spot, we cannot refund any monies due to our obligations to Mount Madonna Center. Cancellation must be received in writing.
Registration/Check-in begins at 4pm on Sunday, May 24. Check-out by 1:00pm on Friday, May 29.
Schedule (TENTATIVE)
Quiet Hours: 9pm to Breakfast
May 24: Arrival and Registration: 4-5pm
Dinner: 5-6pm Gathering, Orientation, and Opening Meditation: 7-8:30pm
May 25-May 28:
Yoga: 6:45-8am
Breakfast: 8:15-9am
Morning Session: 9:30am-12:30pm
Lunch: 12:30-1:30pm
Break: 1:30-3:00pm
Afternoon Session: 3:00-5:00 pm
Dinner: 5-6 pm
Evening Session: 7:30 -8:30 pm
May 29:
Yoga: 6:45-8am
Breakfast: 8:15-9am
Morning Session: 9:30am-11:30am
Depart by 1pm
About Sally & Elizabeth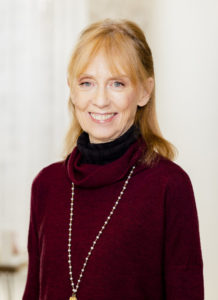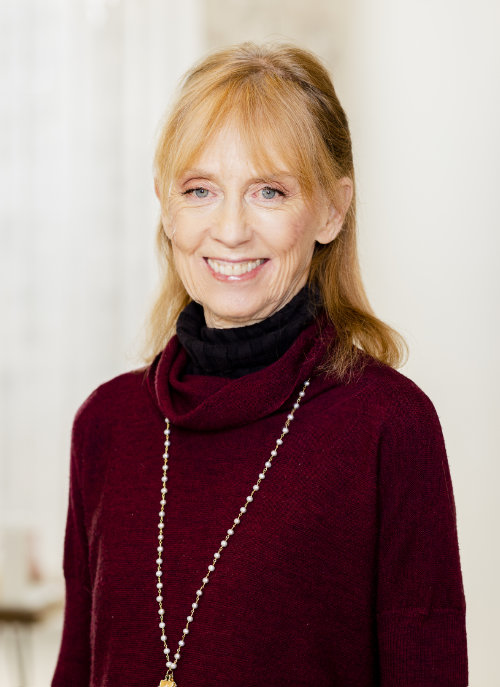 Sally Kempton is one of today's most authentic spiritual teachers. She teaches devotional contemplative tantra—an approach to practice that creates a fusion of knowing and loving. Known for her ability to transmit inner experience through transformative practices and contemplation, Sally has been practicing and teaching for forty years. A disciple of the great Indian guru Swami Muktananda, she spent 20 years as a teaching swami (monk) in the Saraswati order of Indian monks. In her guru's ashram, she received traditional training in yoga philosophy and practice, and became a popular teacher, deeply versed in the teachings and practices of Vedanta and Kashmir Shaivism.
Since 2002, Sally has offered heart-to-heart transmission in meditation and life practice through her Awakened Heart Tantra workshops, teleclasses, retreats, and trainings in applied spiritual philosophy. Her workshops and teleconference courses integrate the wisdom of traditional yoga tantra with the insights of contemporary evolutionary spirituality and cutting-edge psychology. She is on the faculty of Kripalu and Esalen, and appears regularly at conferences.
Sally is the author of two best-selling books, both published by Sounds True. Meditation for the Love of It,  is an on-the-mat guide to deep, adventurous, and heart-centered meditation practice. Hailed as "the meditation book your heart wants you to read" (Spirituality and Health magazine) and by yoga teacher Rod Stryker as "an inspired, beautiful, and thoroughly sage-like book." Her other popular book, Awakening Shakti: The Transformative Power of the Goddesses of Yoga is a powerful and practical guide to practicing with the energies of the sacred feminine. Written in Sally's highly personal and insightful style, the book is replete with stories, contemporary examples, and meditations for bringing the goddess energies alive in your life. It has been described by author Andrew Harvey as "a magnificent contribution to the essential movement of our time: the return of the divine feminine in all her passionate glory." Her most recently released audio meditation course is called Doorways to the Infinite, based on the transformative 7th-century tantric meditation text, the Vijnana Bhairava.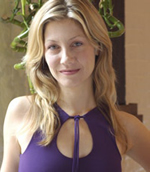 Elizabeth Rossa is the founder/director of SHRIYOGA, once upon a time known as the much-celebrated studio voted "Best Next Generation of Yoga" by New York Magazine and now known as the petit underground laboratory of genuine yoga, meditation, and self-inquiry practices. Originally certified to teach hatha yoga almost 12 years ago by notable master teachers, Erich Schiffman and Max Strom, Elizabeth remains as dedicated to her on-going studies as she is to teaching. Her principal teachers are the incomparable meditation and tantric philosophy master, Sally Kempton and the wildly brilliant yoga master Richard Freeman.
Elizabeth credits Sally Kempton as her primary influence and mentor of the last 10 years, and honors Sally's teachings, along with Richard Freeman's, as the foundation of what she offers in her classes. She respectfully acknowledges each of them, along with teacher, Mary Taylor (one of the yoga world's genuine gems) for giving her the model of what it means to teach with the highest of integrity in the modern spiritual world. Further training and certification credentials include Richard Freeman's month-along 200 hour Ashtanga Yoga Teacher Training at his Yoga Workshop and subsequent advanced intensives worldwide; Kundalini Yoga as taught by Yogi Bhajan at Yoga West, LA; Reiki Mastership through Wendy Miner of Memorial Sloane-Kettering's Integrative Medicine Center; and extensive silent retreat experience and Self-inquiry practice with Adyashanti.
With immense gratitude, she bows to Ram Dass as the teacher who opened the gates to an ever-unfolding devotional love. His teachings of his direct experience with Neem Karoli Baba intimately shifted Elizabeth's perspective on what it is "to be here now" and more acutely to be "still here." As a contemporary teacher of yoga, meditation and Self-inquiry practices, Elizabeth holds space for clarity and freedom. She offers a fresh perspective that allows the ancient and esoteric to become modern and real. Students are encouraged to cultivate curiosity as they pause and breathe, deeply listening for the internal cues of Life.
Primarily committed to Shriyoga's NYC laboratory classes, Elizabeth also teaches retreats and workshops worldwide, is on the faculty of the Open Center in NYC and is a guest presenter at Kripalu. Philanthropically, she helped to spearhead a successful Give Your Yoga benefit for Women International at Urban Zen in 2010. Personally inspired by WFW founder, Zainab Salbi's mission, Elizabeth has also sponsored two "sisters" in Rwanda, a third in Nigeria, and hopes to bring more awareness to this powerful organization that recognizes an inherent unity amongst us all.
About Mount Madonna Conference Center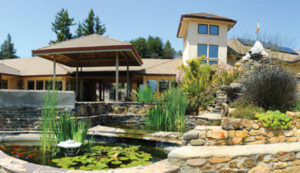 Mount Madonna is a beautiful, well-supported, and spiritually powerful center in the coastal mountains near Santa Cruz, California, overlooking Monterey Bay.  Offering vegetarian meals, walking trails, spa treatments, an Ayurvedic center, and several types of accommodations, it is a perfect backdrop for a  deep retreat experience. You can check out their site at http://www.mountmadonna.org.
All meals are strictly vegetarian, with non-dairy and non-gluten alternatives. Their kitchen staff provides the highest quality, delicious, fresh, lovingly prepared and presented foods.
Mount Madonna is about two hours drive time south of San Francisco, in the Santa Cruz Mountains of Central California coast overlooking Monterey Bay. The closest commercial airport is San Jose International and San Fransisco International the next closest. You can find info on getting to Mount Madonna here. We will set up a discussion list for the group to connect and share rides.