Websites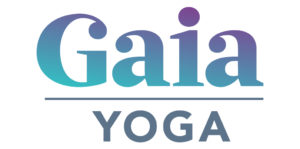 Gaia is a community of seekers, empowering one another on the path to a conscious life. Their mission is to be the world's largest resource of conscious media to empower the evolution of consciousness. They want to create a new reality, one of mindful people living in harmony with our environment and each other. Sally has a variety content on Gaia, including Sunrise Yoga classes and following:
Short Power Meditations
A meditation session doesn't have to be long to be effective. As you explore this series of brief, guided meditations, you'll find that any one of them can become your resource for finding calm, inspiration and flow even on busy days. Each meditation stands alone, yet the series can also be done as a sequence to establish your personal meditation practice. These practices are also perfect refreshers that you can dive into at any point during the day. To create more space in your life, start by dedicating a few moments to relish in the sheer power of being alongside Sally Kempton.
Falling in Love with Meditation
Meditation is the secret of real inner growth. Yet, to receive the deepest benefits of meditation, we need to find our unique pathways into the inner world. Sally Kempton is an expert at taking students beyond the routine. As you advance through this six-part meditation curriculum, you'll learn practices and attitudes that can revolutionize your experience of meditating.
Goddess Meditation Practice (conversations with Rodney)
Join Rodney Yee and Sally Kempton for a meditative journey that will take you into the presence of the goddess Durga, focusing on the power of love incarnate. Explore the story of Durga, a warrior created by the divine feminine energy, and then move into a meditation, recognizing that the fierceness of Durga is in the service of your personal evolution and truth.
She can also be heard narrating the Yogic Paths Series.

YogaGlo is the online yoga experience in HD video that provides the experience of being in the class at your home. Check out Sally on YogaGlo.
Online yoga studio from Yoga Download. Choose from a wide variety of top quality on demand streaming video yoga classes, audio yoga classes and meditation classes, or download your classes and keep them forever. Check out Sally's online meditation on YogaDownload.com.
Reading List
Most books are available from Amazon.com. Books by Swami Muktananda and Swami Chivilasananda, as well as some of the yogic texts listed, may also be available from SYDA Bookstore or AratiStore.com.
On Kundalini
On Mahavidyas
On Meditation
Yogic Texts