Websites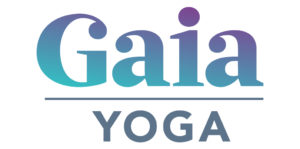 Gaia is a community of seekers, empowering one another on the path to a conscious life. Their mission is to be the world's largest resource of conscious media to empower the evolution of consciousness. They want to create a new reality, one of mindful people living in harmony with our environment and each other. Sally has a variety content on Gaia, including Sunrise Yoga Classes and her Falling in Love with Meditation Series. She can also be heard narrating the Yogic Paths Series.

YogaGlo is the online yoga experience in HD video that provides the experience of being in the class at your home. Check out Sally on YogaGlo.
Online yoga studio from Yoga Download. Choose from a wide variety of top quality on demand streaming video yoga classes, audio yoga classes and meditation classes, or download your classes and keep them forever. Check out Sally's online meditation on YogaDownload.com.
Reading List
Most books are available from Amazon.com. Books by Swami Muktananda and Swami Chivilasananda, as well as some of the yogic texts listed, may also be available from SYDA Bookstore or AratiStore.com.
On Kundalini
On Mahavidyas
On Meditation
Yogic Texts