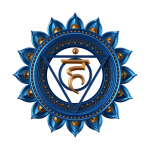 The Path of Light: Lakshmi Practice on Diwali
This event is being sponsored by YogaKula.
Diwali, the Festival of Lights, is dedicated to Goddess Lakshmi, the Shakti of love and abundance. In this two and 1/2-hour Zoom workshop we'll dive into the myths and explore several practices—including mantra, visualization, and inquiry—for discovering your own Lakshmi-consciousness. You'll receive initiation into one of the powerful Lakshmi mantras. Together, we'll plant the seeds of beauty, health, and joy for the months to come.
Technology: We will use Zoom. You will just need to click on the link you will receive 30 minutes before the event.
Future Access: We will make the practice available for you to revisit via Vimeo for two weeks, and YogaKula will send the link once the recording is available. If you cannot make the time but would like to attend, please register and you will receive the video link.
Note Registration: If you don't receive your confirmation email, please contact YogaKula as soon as possible.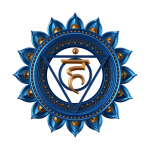 Abiding in Natural Peace: 3-Part Series
This event is being sponsored by The Sophia Institute.

So many of us in this volatile world are living in states of anxiety. For some of us, it appears to be under control. For others, it's a constant struggle to soothe ourselves. Natural great peace is our foundation. It is part of our deepest nature and therefore always accessible—yet when the world seems to be coming apart, it can be hard to gain access to our own depths of inner quiet. In this program sponsored by the Sophia Institute, Sally and wisdom teacher Miranda Macpherson will share some of the secrets of accessing peace in dark times. We'll look at what you must address within yourself so that you grow roots in this depth. We'll explore how to live with clarity, wisdom, and equanimity in such fractured times.
In this online series, Sally and Miranda (author of Relaxing into Grace) come together to share their wisdom and practice, through meditations and processes that kindle access to your inner world. We'll illuminate some of the root causes of inner conflict that presently manifests on your path, and open to the grace of self-forgiveness that gives us all a fresh start.  
Through teaching, graceful transmission, and precise practices, Miranda and Sally will guide you beyond the constraints and concerns of your ego identity with its inevitable agitation. You can emerge with greater access to the peace that passeth all understanding, not just for your own benefit but so that your presence can radiate peace to your loved ones and community.
In this program, we'll:
Explore your access to the state of natural great peace.
Illuminate what disrupts your peacefulness, and why.
Take a deeper seat in your meditation practice, accessing "thunderous silence". Learn to navigate difference without divisiveness. 
Shift from seeking peace to ACCEPTING the peace that always IS.
Radiate the gift of peace deeper into our fractured world.
(Miranda will lecture and lead practices Week 1. Sally will lecture and lead practices Week 2. They will co-lead Week 3.)